You can help families in Ukraine right now
What can your donation provide?
Together we can make a difference
From raising the funds, to procuring the right supplies, to organizing the logistics and distribution - Bang Cookies.org has boots on the ground to shorten the gap between those in need and the donors.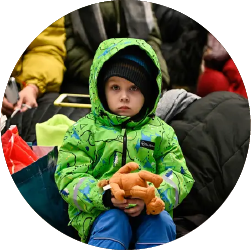 Supporting basic humanitarian needs, such as providing food, water, and shelter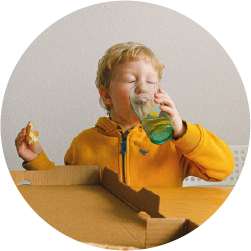 Ensuring children get the support they need in a crisis situation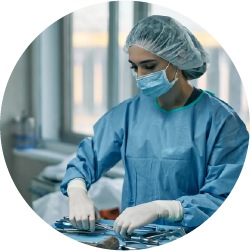 Providing emergency medical supplies needed to save lives
Frequently Asked Questions
Why give to BangCookies.org?
Every gift to BangCookies.org fully goes to support the refugees of Ukraine. We are constantly in touch with volunteers and organizations in Ukraine and Poland, ensuring that the right supplies are being procured and delivered where and when they are needed the most. Our team is on the ground to shorten the gap between those in need and the aid as much as possible - from fundraising to last mile supplies delivery, we take care of each step of addressing the needs of affected Ukrainians.
Is my donation tax deductible?
BangCookies.org is in the process of securing a 501(c)(3) tax-exempt status. According to the IRS, all donations made to BangCookies.org are eligible for tax deductions while the application is being reviewed. To claim your deduction, you will need the donation receipt sent to your email once the donation has been processed.
Can I donate by phone?
To make a credit card donation by phone, please call 888-834-8885.
Can I mail a check?
To make a gift by check, please mail it to 550 Industrial Road, Unit D, Carlstadt, NJ, 07072.
Please make your check payable to BangCookies.org.
Will my donations reach the ones in need in Ukraine?
BangCookies.org team is on the ground in Poland, close to the border with Ukraine. Through our Ukrainian team members, we are coordinating with volunteers and organizations in Ukraine and Poland, to address the most pressing needs where and when they arise. We aim to provide consistent updates about our work through our website, social media channels, and email newsletter.
How will I know that my donation makes an impact?
We aim to achieve maximum transparency with our work. If you support the refugees with us, we will send you a regular update based on the situation on the ground.